What We Believe and How We Work
We believe how we work is just as important as what we do. Process matters. People matter. We value and enjoy getting to know our clients, their businesses and their challenges. Community Barn Development is focused on helping our clients see their future and, more importantly, make it a reality.
01
We are in the people business. Getting to know you is our top priority. 
Quality Time
Through informal conversations, interviews, research and our favorite, over a beer, we work hard to learn as much as we can about you, your team, and what you are trying to accomplish. 
Homework
After getting to know you, we then go off and learn more. We use our experience and our curiosity as fuel to uncover additional information than can inform your decisions. We spend time investigating so you don't have to. 
02
01
Getting Down to Business
After we feel we know each other well enough, we begin the rigorous process of supporting your work.
The Community "Barnstorm"
Almost every engagement involves a formal "barnstorm" session. We created a specific process to help people articulate where they are and identify where they want to go.  It could be a short trip or a long journey, but it will be fueled by data and information.
Build, Assess, Measure, Repeat
For every engagement we build a specific plan to support your desired outcome. But more importantly, as we work through this plan, we meet consistently to assess our progress and measure our success. Adjusting as needed, we build a positive momentum toward your goals.
03
01
People, Process, Environment
We believe in the whole pie, not a single slice, as very few challenges require only one solution. We think about challenges from multiple angles: people, process, and environment. And we make sure we stay focused on what matters most.
Critical Success Factors
Do you know what success looks like? Can you articulate it? Do you know what is critical to achieve the type of success you want? We help our clients create critical success factors, so they can focus on what's important, not what's shiny.
Competency Development
Our greatest assets are our people. We help organizations review, hire and develop teams that can get the job done and have fun along the way!
Our Story
We've built a school, one of us has had a lot of kids, and one of us doesn't eat vegetables.
Is it really a good idea to start a business together and risk our friendship? That was our first question. And if not for our confidence in one another, the answer would have been no. But for more than a decade, we have seen each other face challenges, we have learned what two determined women can accomplish, and we have come to believe in the power of community. We realized a long time ago, it was not a question of what if, but when…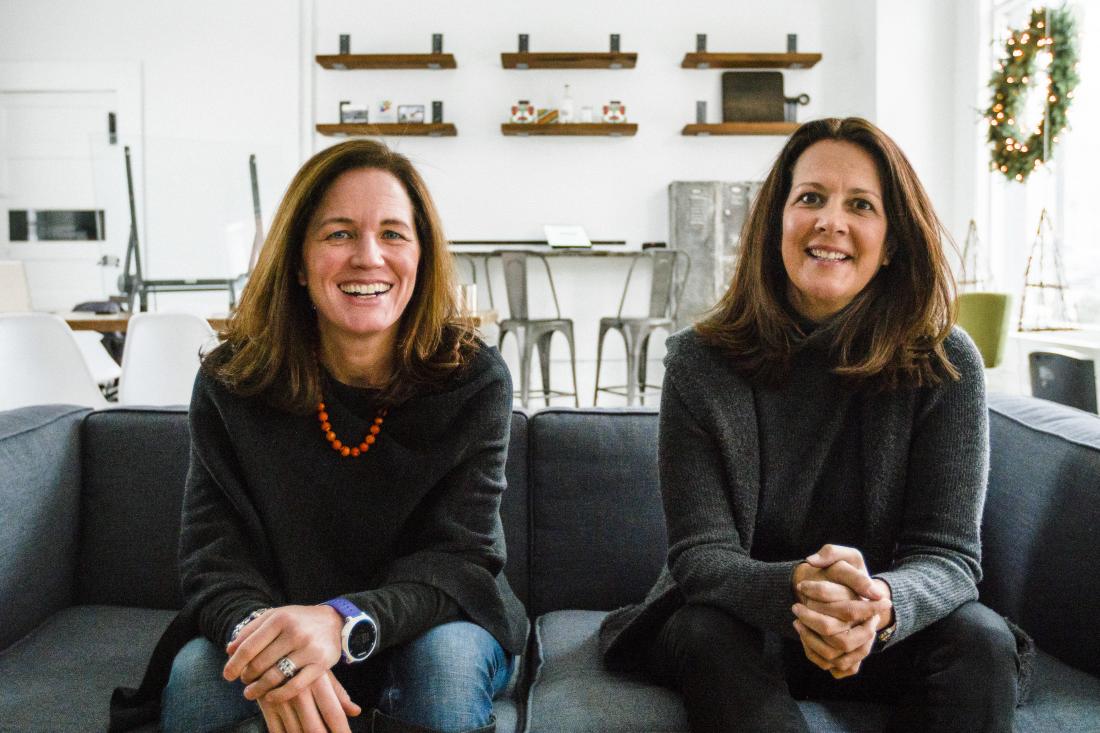 Stacey Rainey
Partner
Read More
Stacey has spent the last 20 years driving systemic change in state government, consulting, and technology. She has been responsible for developing systems and processes to support innovation in resource constrained environments and has led organizations through transformative periods of growth. While at The Parthenon Group, Stacey drove strategy development teams, offering clients clear insights into revenue expansion opportunities. While at Microsoft, Stacey managed national investments for public sector clients, growing impact and awareness of the use of technology in education. As a senior executive, Stacey has managed large marketing and product development organizations, growing revenue and reach year over year. She serves on the Middlebury Underground Advisory Board and Champlain College Board of Trustees and East View at Middlebury retirement community.
Mary Cullinane
Partner
Read More
Mary has spent the last 20 years in various leadership positions in the education, technology and publishing industries. As a former C-Level executive, she has led large organizations responsible for over one billion dollars in annual revenue. She has been responsible for helping to drive a company through restructuring and IPO events and has led marketing, communications and product development organizations in technology and publishing. While at Microsoft, Mary led the global strategic development and innovation group for the Education business and worked with leaders from around the globe in the quest to improve the teaching and learning process. Mary is an author, has testified before Congress and is a recognized speaker in the areas of innovation, technology and education. She currently serves on the Boards of Capstone Publishing, Aqua ViTea Beverage Company, Town Hall Theater and East View at Middlebury retirement community.
Let's Get to Work.
There is a lot of work to be done. There are many opportunities swirling around. There are people to connect, businesses to grow, and ideas to share. Let's get to work.