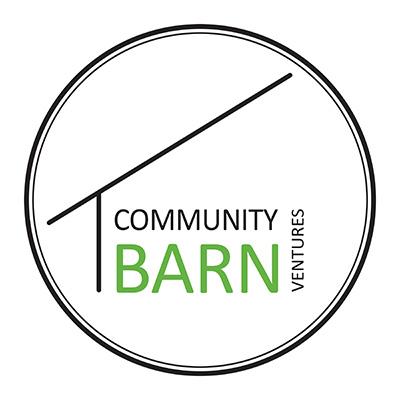 Community Barn Ventures launches in downtown Middlebury
Innovative business leaders open doors to support entrepreneurs and community
Middlebury, VT – Vermont-based business leaders Mary Cullinane and Stacey Rainey have launched Community Barn Ventures, an organization committed to helping others grow their businesses and supporting local community investments. Community Barn Ventures, which will tap Cullinane's and Rainey's decades of entrepreneurial and corporate experience in the technology, media, publishing and consulting industries, will be based at 44 Main Street in downtown Middlebury.
The pair met when Rainey joined Microsoft in 2006, where Cullinane had worked since 1999. Cullinane was most recently the Chief Content Officer at Houghton Mifflin Harcourt where she was responsible for product development and marketing for over one billion dollars in annual revenue. Prior to that, at Microsoft, Mary led the global strategic development and innovation group for the Education business. Cullinane began her corporate career at the startup EdGate.com, an online portal company. Mary is an author, has testified before Congress and is a recognized speaker in the areas of innovation, strategic planning, technology and education.
Before starting Community Barn Ventures, Rainey was Chief Operating Officer at Middlebury Interactive Languages overseeing revenue growth during a five-year period that exceeded 250%. Before that, Rainey managed Microsoft's national investments for public sector clients, growing impact and awareness of the use of technology. Earlier in her career, Rainey was a Principal at The Parthenon Group, driving strategy development and offering clients insights into revenue expansion opportunities. Currently she serves on the boards of The Bridge School and Middlebury Underground.
"Stacey and I share a passion for service, community and innovation. Community Barn Ventures allows us to use the lessons we have learned over the past 20 years and help others who are trying to grow their organizations and businesses." said Cullinane.
"There are many local artisans and entrepreneurs who have talent and passion for their craft but don't always have the time or business experience to take their company to the next level," said Rainey. "We are really excited to help entrepreneurs and organizations meet their professional objectives."
Community Barn Ventures currently provides three models of engagement:
• Community Barn Development – provides services and support including business plan development, strategic planning, messaging frameworks, financial analysis, social media strategy and operational efficiency reviews.
• Community Barn App Farm – creates software applications to address unique business needs and opportunities found in client industries.
• Community Barn Raisings – offers Pop Up retail and special event solutions at the current Main Street location to support awareness of unique products, ideas and offerings.
A longer-term vision for the organization is Community Barn Provisions, re-imagining the next generation Creative Market and Community Hub. It will provide entrepreneurs and established businesses with a retail outlet, offer community members a gathering place to discover new ideas and opportunities and ensure freelance workers have a vibrant environment to create new ideas.
Current Community Barn Ventures clients include MIT-invented consumer robot Jibo, Silver Maple Construction, The Boston Children's Museum and Rough Cut. They have also partnered with Cornwall, Vermont design/build firm IMHOTEP who renovated the 44 Main Street location and will use it to showcase their work to potential clients.
Check out the full article on vtdigger.org.