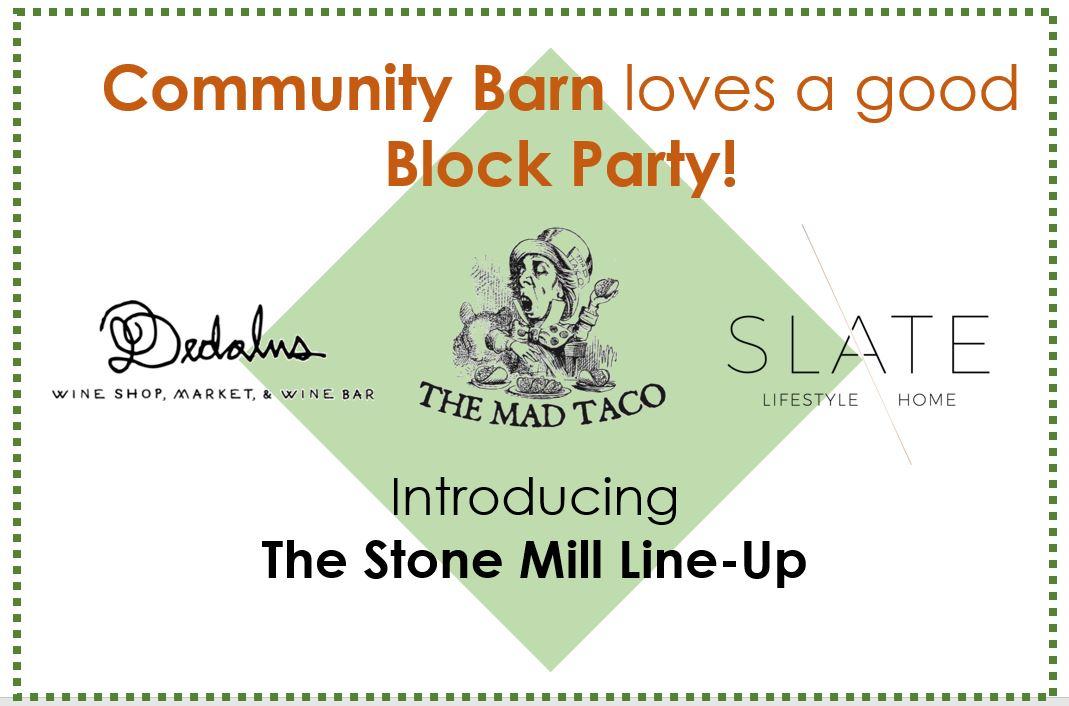 Meet The Stone Mill Purveyors! Come to the Middlebury Block Party
Community Barn is excited to participate in the upcoming Summer Block Party, where Main Street is transformed into a grass-filled park featuring games, food, and fun. 
We will be introducing our new additions to Middlebury as part of The Stone Mill project. Come to Community Barn and visit the Dedalus Wine and Cheese | Slate Home Pop-Up!  Right outside our door, The Mad Taco will be serving up some great food and beer. Bring your family and friends for a great evening in Middlebury.
Details
Location:
44 Main Street
Middlebury, VT