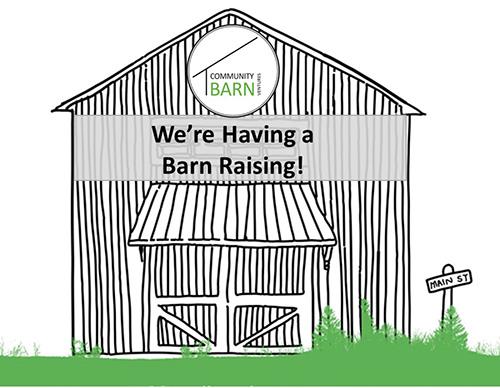 Middlebury WinterFest Barn Raising
Community Barn Ventures is pleased to support this year's WinterFest. Details of the program are below. We will also be providing additional information about activities that we will be hosting at our 44 Main Street location. Stay tuned!
WinterFest Comes to Middlebury in 2018!
New this year, the BMP is excited to host WinterFest, a celebration of all things winter in Vermont. We'll have games, activities, a snow sculpture contest, great food, music, relay races, horse and wagon rides, snowman making, big trucks, skating, a bonfire and lots more! Details for all of our events and activities coming soon.
Middlebury Recreation Park on 2/24
Mark your calendars for a great day in Middlebury. Join us at Recreation Park (near Mary Hogan) from noon-6:00pm for a full afternoon and evening of family-friendly activities.
WinterFest Pub Crawl
After the fun, head into town for a winter-themed pub crawl featuring special cocktails and appetizer specials at a wide variety of bars and restaurants. A full list of participating businesses and specials will be available soon!
Details
Date:
Feb 24, 2018 - Feb 25, 2018
Location:
Middlebury Recreation Park
Cost:
Entry: $5 Children 5 and under: Free