AquaViTea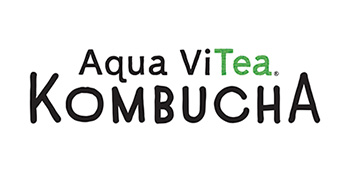 Barn Raisings
Started in the basement of founder Jeff Weaber's and his wife Katina's home in 2007, Aqua ViTea has grown from a stand in Middlebury Vermont's Farmers Market to a recognized leader in the kombucha beverage industry. Their values reflect a passion for maintaining a balanced lifestyle and healthy living. They believe in providing their customers with kombucha that is authentic, raw, and certifiably delicious.
The Challenge
Aqua ViTea's production facility is in Middlebury, VT, situated away from the downtown area, allowing them the space they need to create great kombucha. While ideal for production, the location is not conducive to customer tastings, product launches, or creating local excitement for their brand and offerings.
The Opportunity
Finding a space to support a flexible and opportunistic schedule is not easy. Ensuring the space reflect the Aqua ViTea brand, provides the necessary infrastructure to allow for efficient and successful events, and is in an area with natural foot traffic made the challenge even greater.
How We Are Helping
We made a conscious decision in identifying and designing the location of Community Barn Ventures. Being in the heart of our community was important and ensuring the design provided a flexible space for gathering was essential. As a core tenant of our business model are our Barn Raising events, created to highlight a new idea, a new product or something we believe our community would enjoy. Our space at 44 Main Street in downtown Middlebury allows us to support the needs of AquaViTea in a way that is efficient and mutually beneficially.
Services
Barn Raisings