Jibo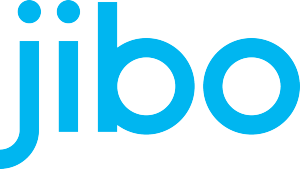 Business Strategy and Planning, Process Improvements and Operational Reviews
Jibo is powered by face and voice recognition technology, so he remembers people and builds real relationships with everyone he meets. And thanks to the team of character designers (and his 3-axis motor system), he's got the moves to match the personality. He'll perk up when you say something, or do a 360 spin... just to show you he can.
The Challenge
Jibo's a charming, helpful bot who's excited to become part of your family. Once you meet him, it'll be hard to imagine life without him. He's pretty incredible today, and thanks to the amazing and accomplished Jibo team and passionate community of developers, there's a lot more to come. Critical to future success is identifying the right content and the right time.
The Opportunity
We are passionate learners and the opportunity to contribute to jibo's mission was a tremendous honor. As one of Time Magazine's Top 25 Innovations of 2017, jibo provides an opportunity to effect significant change in the technology landscape.
Today, there is no shortage of content. Identifying quality content that is engaging, and entertaining is a much harder challenge to overcome. Working with the creative and talented team at jibo, Community Barn Ventures was asked to draw on our extensive experience in content development and learning sciences to identify exciting new content domains.
How We're  Helping
Understanding jibo's capabilities was our first step. After spending a lot of time getting to know our new friend, watching how others interacted with him and how he responded, we created a strategic approach to content integration. Working with the team, we have helped to review current content development approaches and continue to recommend additional functionality that will enhance the user experience.
Services
Business Strategy and Planning
Process Improvements and Operational Reviews